Slot Machines Terminology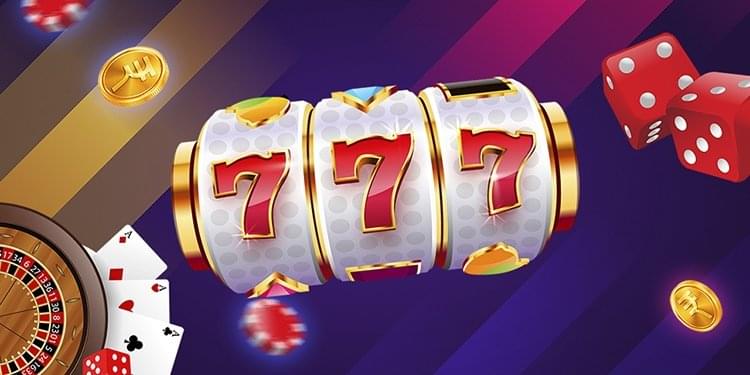 Many gamers nowadays choose to play at online casinos. The casino game on the online casino RajBet is no different from the game in a real casino in terms of thrill or intensity of passion.
It is more convenient to play online since you may be in any location that is comfortable for you without worrying about what you are wearing or your overall look.
Even beginners who have never tried themselves as a gambler can join and learn this exciting process at the RajBet online casino games.
The main thing that is required from a beginner in the slot game is knowledge of the basic terms of the gambling world. This article was written to assist you to figure out the slot terminology as quickly as possible!
Slot Machines Terminology List
Below is a slot machines' terminology that should be on a rookie player's tabletop; otherwise, you will simply not comprehend what is being discussed in the review, or on the forum, or it may even prohibit you from enjoying the game on RajBet.com.
Active Payline - is one that is in use and will result in a payout if a winning combination is found on it. Slots featuring numerous paylines often enable players to select how many lines to activate on a single spin.
Auto Play - An option to automatically spin the reels a certain number of times without having to click a button or pull a lever each time.
Bonus Round - is an in-game event in which players make particular options in order to win additional rewards.
Classic Slots - contains three reels and a few paylines. These machines frequently employ vintage symbols such as bars, bells, fruit, and 7s.
Demo Mode - provides you with a "fun balance" to play a slot game. Real money cannot be won, and your balance does not carry over.
Free Spins - chances to spin the reels and win rewards without having to risk any money. You can obtain them through gaming features or casino bonuses.
Loose Slots - delivers a higher-than-average return on a player (RTP).
Multiplier - is a feature or symbol that enhances your winning payouts greatly. A 3x multiplier, for example, triples your winnings.
Payline – is the line or pattern along which a winning combination must land in order to win a prize. In many directions, it can be straight, diagonal, or zig-zag.
Pay Table - a page or part that describes how much money you may win on a slot machine. It explains the symbols, regulations, and how to activate and use extra features, in addition to the rewards.
Random Number Generator (RNG) - determines where the symbols on a slot machine land It employs a mathematical method that ensures really random placement on each spin.
Return to Player (RTP) - a proportion of the total amount gambled that the machine returns to the players. This number is derived from thousands of spins.
Scatter - a Scatter symbol pays out and frequently activates a bonus round or unique feature.
Wild - a Wild slot symbol may be used to replace any other symbol in the game (except for Scatter or Bonus symbols) in order to help you achieve a greater winning combination.
Wild Multiplier - is a feature that increases the rewards of combos containing Wild symbols.
Win Both Ways - means that a winning combination might occur from left to right or right to left.
Use Slot Machines Terminology at RajBet
The history of gambling demonstrates that the largest profits in online gaming might be wholly random or the product of many years of thought and preparation, as the legendary cappers say.
Players of this popular Indian online casino are not forced to follow the etiquette of land-based gambling establishments, but it is best to master the fundamental rules and vocabulary ahead of time.
Of course, these are not the only phrases used by avid gamers; they also use other terminologies. But basic words will be pretty enough for a novice.
Play slots online